Zcare: new caring experiences
We develop integrated, Hi-tech & Hi-touch care solutions to transform disease management into a caring experience.
Zcare
Is a division of Zcube entirely devoted to exploit digital technology advances to deliver better Value Based Healthcare results for all the stakeholders of the Healthcare ecosystem  - starting from patients and caregivers.
With a distinctive focus on chronic respiratory and CNS diseases, Zcare aims at exploiting a new model for "continuity of care", improving at the same time standards of care and its economical sustainability.
Zcare works with doctors, nurses and the whole healthcare team of professionals to ease their daily routine through dynamic information sharing, patient empowerment and closed loop servicing.
Scenario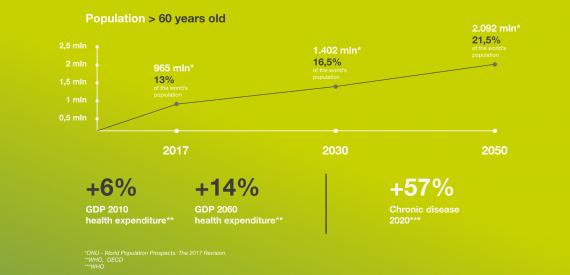 Zcare service paradigm
Zcare aims at improving patients' and care givers' quality of life while lowering the burden of the disease. Therefore Zcare service paradigm is based on four key principles:
Put the patient at the heart of the system: listen to and address her/his needs in a personalized way
Move service delivery close to the patient
Breach real silos through a virtual collaborative network
Measure and be rewarded on health outcomes not services
Zcare – Scope of activity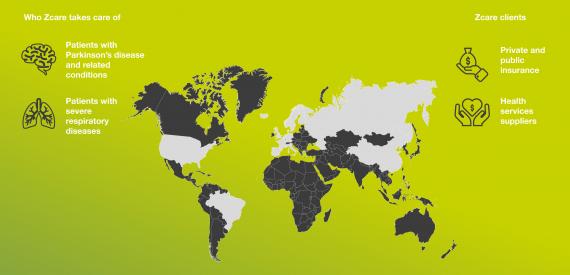 FIND OUT MORE ABOUT OTHER AREAS
Our dedicated divisions for the development of innovative patient health solutions.